DevOps Pillars: The Essential Strategies That Strengthen The Development Process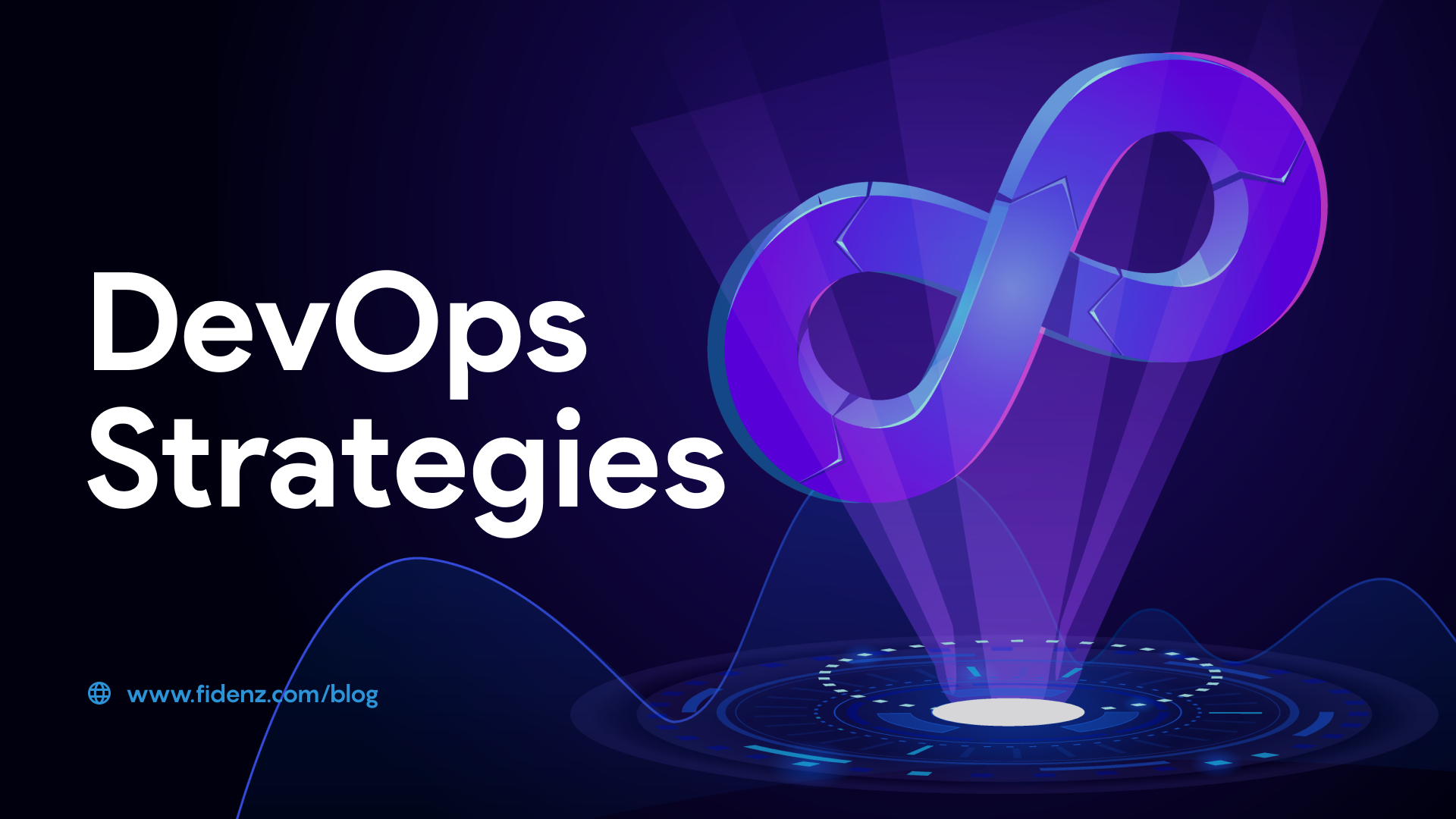 DevOps Pillars: The Essential Strategies That Strengthen The Development Process
Software Development (Dev) and information technology operations (Ops) have drawn together DevOps, helping the entire software development process from designs to production support. DevOps methodologies help fasten the development process, QA, and deployment where the companies can launch their products faster to the market.
A shorter development cycle, environment stabilization, reduced defects, and increased release velocity are some of the key benefits of using DevOps. This article briefly discusses the solid pillars of DevOps that help to accelerate businesses and software companies to be efficient and agile, creating applications of DevOps speed and scale.
Leadership and Planning
Leaders can empower organizations with a long-term vision and innovative ideas while stimulating the team with inspirational communication and encouragement. They can also identify the unique skills of individuals and assign tasks accordingly. Therefore, it is essential to have a great lead in bringing the best out of the developer team.
Planning is another major component that can strengthen the entire DevOps process. Apart from the standard project planning, it is crucial to establish a strong collaboration between the business and the team. Once the KPIs are decided, it is essential to implement them around software architectures, languages and other frameworks.
Collaboration
A culture enriched with joint effort enables multi-functional engagements and shared responsibilities avoiding silos between Dev, Ops, and QA. Collaborating tools such as Slack, Yammer, and Chanty help the teams to communicate and cooperate between departments. In addition, the collaborative culture enables the teams to monitor the established Key Performance Indicators (KPIs) and ensure each phase runs smoothly throughout the process.
Tools and Automation
Integrating a tool system to collaborate across development helps provide seamless operations. Capture requests and feedback, integrate survey platforms, provide customer and real-time feedback, and spot the gaps and issues among teams are some significant benefits you can gain by integrating a tool system.
Sourcing and Microservices
It is essential to develop heterogeneous applications that include various languages, technologies, and other components. This helps to develop products quickly with higher flexibility as the industry is fast moving and needs to have adaptations with the latest technology. Moreover, many software companies use open-source packages due to several reasons, such as easy customization, lower costs, enhanced developer productivity etc.
Microservices are another aspect that software companies use over monolithic architecture. It can break down massive software projects into independent modules and define specific tasks to communicate through simple APIs. Furthermore, it can rectify errors independently and deploy them quickly without affecting the entire application. Overall, microservices result in increased agility, scalability, and reliability.
Improvements, Integrations, and Testing
To ensure continuous integration, software version management (SVM) is used to manage all source code changes and versions of code image changes used by the build process. Typically, these are managed in a single trunk or integration branch of the code. The system is engineered in a way where the resources are always sufficient to execute a build. Continuous integration practices ensure resources for a build are available on-demand and are fast enough to complete incremental builds in less than an hour.
The team works collaboratively for continuous testing and solves defects quickly and effectively, eliminating long delays. Software teams use new unit tests, functional regression, release regression, release performance, blue/green testing methods, and A/B tests depending on the specific software change and predefined criteria.
Continuous Monitoring and Security
To identify highest-priority problems, loggin and proactive systems are used by DevOps teams. They produce snapshots and end results of each metric. KPIs are also automatically gathered and calculated here. These are available to any team member who subscribes to them, and these practices help identify the problems quickly and concentrate on areas that need improvement.
Every organization embraces security monitoring practices and security assurance automation. The security platforms typically functioned via APIs with proven version control practices and tools. The codes and keys are accessible to trusted users only with verified credentials to maintain high-security practices.
Distributing, Delivery, and Deployment
Delivery is another pillar in the DevOps pipeline where deliverable packages with the sufficient configuration and test data are packaged and prepared for deployment. Here, configuration management tools are used to manage information and these measurements are achieved, and deliverables will be pushed to the deployment. Deployment is determined according to predetermined metrics and usually takes less than a day to process.
Apart from the traditional placement of applications in Appstore/Playstore, the software can be distributed and delivered in other ways to bring more value to the business. Open source, API access, and pushing software to edge deployments are some of the few conventions where companies can be a part of the external developer ecosystem and generate new revenue.
DevOps pillars can strongly affect the entire software development process, benefiting with excellent outputs. At Fidenz, we ensure to follow these critical pillars of DevOps to build successful software products. The practices can give a comprehensive view of how to build a DevOps strategy for your business with shorter iterations, enhanced functions, and reduced risks.
Amazon's New Pet – Astro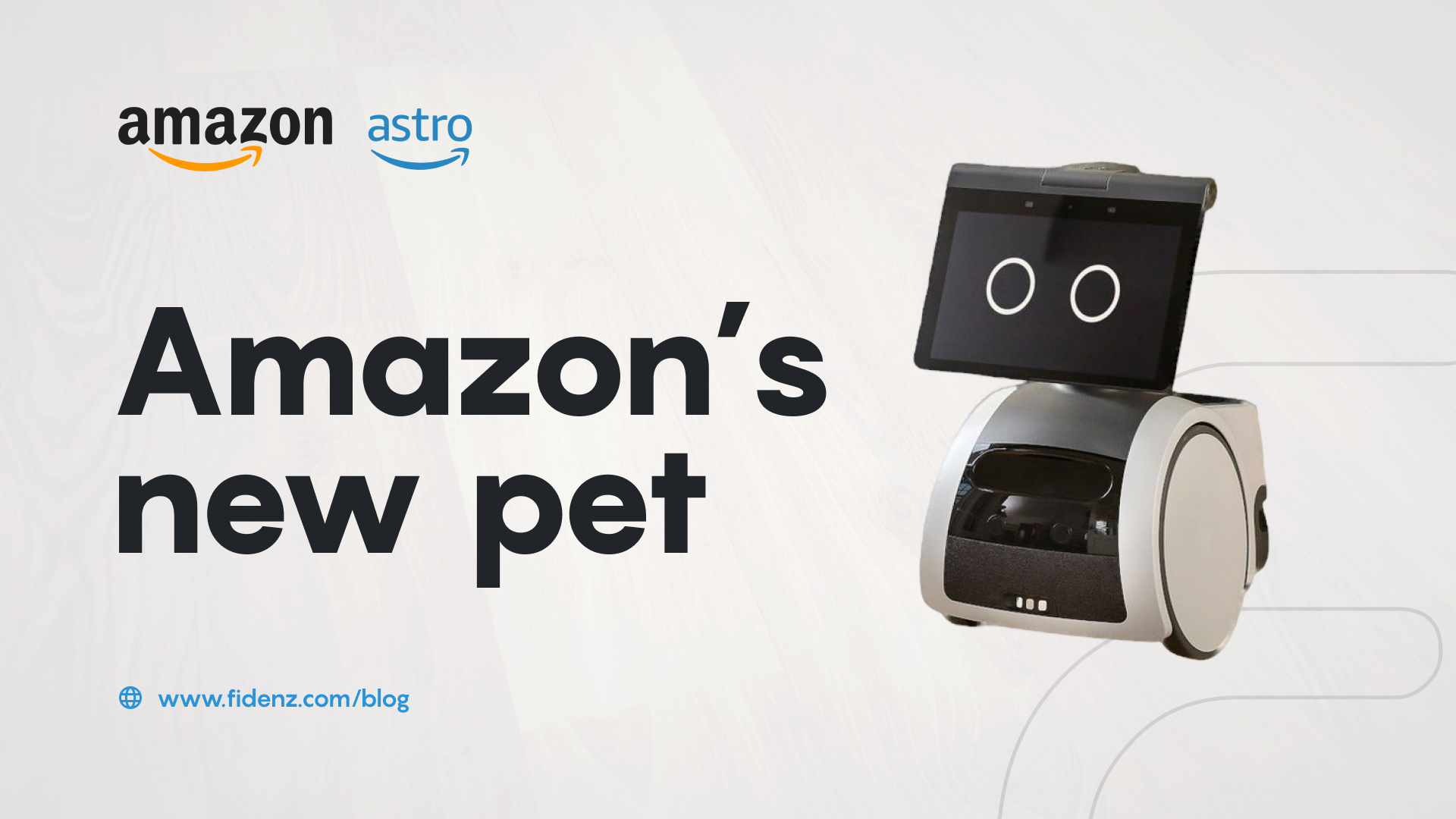 Amazon's new pet Astro is a part of its Day 1 Editions program, with limited availability. Astro is a $1000 worth invasion-only program with a robust system and numerous use cases. While many of these are related to security, remote care and easy access, the robot also plays a role in entertainment. It carries a little carrying tray, a USB port for extensions, and a periscope that can pop out to see the counters. Astro working with Alexa together is another plus point for all the existing Alexa users to try out a combo and enhance their user experience.
The first-generation tech piece is an impressive feat that has tremendous potential. Given below are the prominent highlighted use cases of Astro that can help to improve the day-to-day life of its users.
Home Monitoring - Astro can be an autonomous home-security system that can wander around the house. The robot has the ability to patrol a home, detect unidentified people, and send alerts. When you turn on the 'away mode', Astro can take care of your premises, ensuring its safety, and send alerts when it hears sounds like glass breaking or similar.
Reminders & Updates - Astro can check on behalf of you whether the back door is open, whether you have left the stove on, or to check why the dog is barking at midnight without you having to leave your bed.
Remote Care - For anyone who needs remote care can ask Astri to set and deliver reminders. There is a 'Drop In' option to stay connected. Together with Alexa, Astro can make work easy for those who are differently-abled or have mobility challenges.
Entertainment - "Astro beatbox" or "what's your favorite animal?" are top items that Amazon suggests as potential use cases that Amazon indicates in terms of fun things that Astro can provide and be closer to users as a pet than a machine.
Anthony Robson, the principal product manager for robotic technologies and consumer robotics at Amazon, insisted on having some level of extensibility. He further states, 'We're going to learn so much about every home — and every home is going to be different and have different needs. We have customers working in their home offices on either side of the house, sending things to each other using their Astro. We are learning, we are listening, and we are adapting. We will extend Astro's capabilities as we learn from customers'.
When it comes to the drawback or the things the team wasn't able to prioritize for launch, Astro not being able to climb stairs and its speed can be taken as the most significant. However, this is because of the need to keep the product simple and handy from a practical perspective. Also, adding the features such as climbing stairs can make it more complex, thus increasing the costs.
Moreover, the developer toolkit for the Astro robot is on its way and has not been launched yet. Nevertheless, the comms team for Astro is excited about the potential of the robot as a comms and monitoring tool.
The ability to build incredibly capable robotics with cute, expressive faces and high user-friendliness as first-generation tech gives us the hope to experience more refined Astro robots in the future.
Selecting between PoCs, Prototypes, and MVPs.

Many companies struggle to choose the aptest technique to validate their concept and choose between POC, Prototypes, and MVP. In our previous context, we discussed the definitions, applications, advantages, and use cases of these elements. You can find the link to the article here and peruse the write-up for a comprehensive understanding.
It is essential to know that it depends on the business idea or the end product and your target audience (B2B, or B2C, B2B2C); and you may need to use PoC, Prototype, MVP or a combination accordingly.
Idea validation using these concepts will ensure that your final product will enable you to achieve its ultimate goal.
A PoC can usually provide a direct response to whether the concept will be viable or not for the target audience. Idea feasibility will be measured here, and with the comeback, you can decide whether to proceed with the existing plan or not. Furthermore, a PoC can help convince your initial pre-seed investors that your concept can be implemented and is technically viable.
On the other hand, MVP enables companies to grasp information about the target user's experience and respond to the core business purpose of the application. The insights received from actual users helps to validate the overall objectives, identify the user pain points, and address the issues over time.
If you want to present how exactly your final product will look like, or manifest the main design elements, prototyping is the best way to give the big picture to the end user. It further helps to run multiple test areas while saving your resources. If you are looking for investors to work on your project, a tested prototype is the best way to demonstrate and pitch your product.
Should PoC, Prototype, and MVP be Throwaway Builds (Minimum Initial Investment)
It is always better to look at PoC and MVP as throwaway codes. If your business idea takes momentum and finds traction, it is vital to build everything from scratch with architecture and design to cope with it for the next 3 to 5 years.
For PoC, think of the least expensive way to implement. Typically, when developing a PoC, factors like product scale, architecture, UI elements are not considered. Instead, the requirement is to check on technical feasibility and customer feedback on your new product idea or a particular feature.
With all things considered, your PoC will be a hardly scalable piece to turn out for something decent. Hence, it is better to consider it as a throwaway build.
In relation to prototyping, it can be either a throwaway or a part of your final user interface, depending on the model type you select. For example, you can use rapid throwaway prototypes to receive user feedback and discard it later. These models are used to validate the system functionalities and requirements. Hence, it needs to be removed as it does not add any advantage to the final UX/UI elements.
For MVP, you may have to build in a way that could cope up with the demand for the next 12 to 18 months (Not a rule of thumb, but empirically proven ). It is common to see startups control the growth without hurting long term plans to build the post MVP version. However, for the long run, it is essential to opt for a complete rewrite ensuring your final product can have flexibility, extensibility and adaptation with upcoming technology and supplementary changes.
A Guide to Choose from Poc, Prototype, and MVP
Exhibiting a decision matrix using a table. - includes questions and scores for users to choose the correct method for their products.
Check out the reference tables at the end of this article.
Decision Matrix
Parameters
POC
Prototype
MVP
Use Case
For Technology/Market/Behavior disruption (completely new idea, so need to prove a concept is viable to build)
To verify user journeys and messaging in a solution are understood by the intended users. Save time and money. Could used to attract seed funding
Get actual users to use your solution to solve the identified problem. Evaluating your solution solves the problem in an acceptable manner. Gather feedback from users to improve upcoming versions of the solution. Aim to the initial target audience response
Purpose
To verify technical/market/behavioral assumptions before getting down to development. / To clarify which way to go with the development. Convince internal stakeholders
Make the application usable for its intended users. To assure that the end users could navigate and get the job done using the solution. It is the working model of several aspects of your product. Prototypes help make decisions about product development and reduce the no. of mistakes and waste.
To prove, your solution is effectively solving a problem and it is effective enough for the customer to pay for solution.To get the minimum version of the product to the market
Form of implementation
Most rudimentary implementation to prove the relevant disruption is viable to implement
High or Low fidelity Wireframes/UI, users could navigate through different screens but nothing has been implemented
Usable solution by its real user, just to solve the identified problem (nothing more, nothing less)
Target audience
Internal users (Decision makers about the project GO/NO GO)
Specifically selected sample of target audience (real users). Should be able to access more than once to verify the prototypes (should be able to involve with iterative process of prototype building)
Sample of target audience. Easily accessible, Give genuine feedback. Test the product with a pre-selected potential customer group
Cost
Less budget and is ideal to collect internal funding. Might have to invest on new tools and accessories.
Much less cost to build the prototype compared to PoC or MVP. More time/resources spent here saves time/resource at the expensive development phase
No compromise on quality as the end product would be used by real users. Cut the cost by reducing features, not the quality. Well-defined budgets and looks for investment
Human Resources
Requires technical experts to develop the basic concept. Could involve tech related R&D
Less technical resources as no coding / development is involved. Need to recruit testers, Iterative design processes
Here you are developing the actual product (at a smaller scale with less features) So needs full technical expertise
Risk Evaluation
PoC involves the highest risk or all. But lessen the risk in upcoming phases.
Reduce the risk in terms of user satisfaction in product navigation
Reduce the risk of losing time and resources of the full scale development
User Interaction
N/A since is its used internally
Gives an overview to the end user how the end product will look like with basic elements and navigation. Highly interactive with users but without real functionality.
Full user interaction. UI/UX, Key Functions and even feedback from users also a part of interaction
Apparent time to create
If you have several options or if you uncertain about the feasibility of the concept
When you are confident about your idea and needs to start and test the design process
When you are positive about the idea and the design, and ready to launch it to the market
When to Show the investors
Pre-seed / Seed
Pre-seed / Seed
Pre-seed, Seed, rarely for Round A
Cashflow
Negative (expenses only)
Could leads to Positive cash flows from Investors (Seed level)
Should lead to Positive cash flows from service revenues & Investors
Extended use
Can be used to develop MVP
Output can be used to develop the solution. No waste. If the prototype consist of UI design, it could be used for the development
Can be expanded and used for the full version of the product. You may have to throw away the code (Do not hesitate to do so)
What you should not do?
Invest time/resources to make the PoC usable to others.Implement things that have been already proven
Use placeholder content or graphics.
Train/Assist testers. Test how UI/UX work on real environment
Compromise on quality
Implement extra/supplementary features
Outsource or in-house work
At this stage, you are working on an idea to check out its possibilities of turning it into reality. Hence, it is ideal to do in-house to ensure that your concept would not be revealed to third parties /competitors.
Prototypes can be fully outsourced as they will be exposed to the public for test-run purposes.
MVP can be done internally or with the contribution of a third party. A mixed team is preferred here to build up the product. Here, the expertise (outsource party) can help with the best techniques while the in-house team is conscious of the progress/development plan.
Final Take Away

Building a solid foundation is essential to deliver a successful software product. Your PoC, prototypes, and MVP will be your foundation for the process, with actual feedback. They will help you to iterate the product process and enhance the features to meet the user requirements or the 'real-needs'.
However, software product development is not limited to paying attention only to the initial process but is involved with many crucial steps that need to be considered throughout the proceeding. With that note, the next phase of the development process will be discussed in future articles.
PoCs, MVPs, Prototypes & Throw Away Codebases for Software Product Development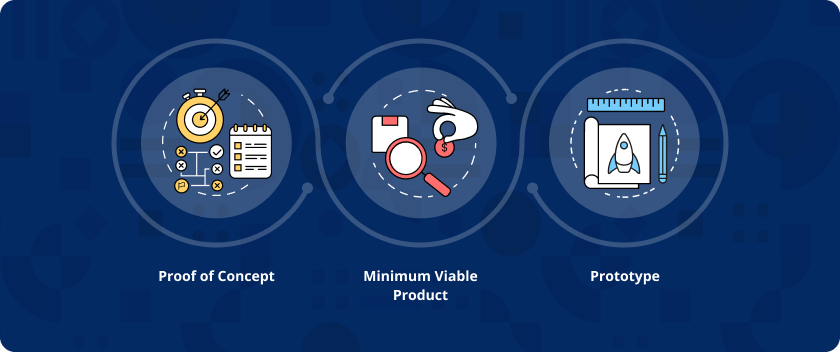 The development of a successful software product requires excellent preparation with a series of steps. Brainstorming, planning, incorporating ideas, designing, QA are a few actions that are involved with the proceeding of product development. Each step helps to validate the stability and the effectiveness of the final product, and hence it is crucial to give equal attention every step of the way.
This is the second of our series of articles where we look into the basic elements that every expertise considers before developing a comprehensive software product. If you would like to keep up from inception, check our first article using the link below.
Link to our first article – The Essential Guide to Software Product Development.
If you are involved in a startup that is based on a new software product, these articles can help you understand the basics of how to go about it in the most economical and methodical way.
Disclaimer
This is based on 20+ years of experience in software product development. After seeing projects succeed, fail, survive, happy clients, angry clients etc. Encountering a mix of positive and negative things has helped this article to chip in a balanced view. It will further assist to learn how to succeed or fail with minimum damages or minimize disasters.
Significance of Software Development for Businesses
Software products have become one of the crucial needs to enhance and upscale any business. Automation of processes through software development helps to cut downtime and manual techniques for a smooth operation.
Streamline of internal functions, improved client experiences, feature-rich additions to the market are some top-notch features of software products that have made it super consumer effective while growing its popularity in every industry.
Problem Analysis
When you boil it all down, you will notice that the initial step of software development is identifying the problem. In other words, the need for a software product comes with addressing a particular issue.
Identifying and addressing the problem will ensure that you have developed the right solution as a software product. However, it is also essential to reckon that the problem and the requirements can be transitory and are likely to change over time.
Looking into the end-users or the target market is another critical point here. While collecting brick by brick for the development process, it is essential to pick out where your final product is going to fall. This could be Business-to-Business (B2B), Business-to-consumer (B2C), Business-to-Business-to-Consumer (B2B2C), or an internal software product development.
Once you have identified the problem and where the final product falls, take notes and put it out in a writing document to present for a group of people or your team. This allows you to receive multiple perspectives and dig deeper to understand the root causes that affect and manifest the main problem.
Pinpointing the primary problem, connecting the contributing factors, identifying the affected people (Eg, project sponsor, customer, user, management), defying the scope of the solution, and recognizing the solution constraints helps to analyze the problem, understand the affected areas and address them accordingly.
Idea Validation
The ultimate goal of idea validation is gathering evidence that your project will end with a paying customer or increase efficiency (to save time or cost). It helps to see the viability of your concept and how it will work in the real world.
Idea validation helps to reduce risks, speed up delivery and minimize costs. Below are a few questions to analyze the demand for your idea or to determine what the final product will achieve.
Are you targeting the right audience with the correct problems?
Can the final product help customers/users get their jobs done?
How often do they need to use the product?
Can your app solve a problem in a new way? Or is their innovation involved?

Setting up measurable and clear objectives is essential to determine how the idea will validate in the real world. In addition, formulating a hypothesis, developing a value proposition further enables you to get a clear answer.
PoC, Prototype, and MVP
A substantial part of idea validation is covered by following three main ways; use of a Proof of Concept (POC), Prototypes, or a Minimum Viable Product (MVP).
To make it more comprehensible, check out these working definitions for PoC, Prototype, and MVP.
PoC- Works in a controlled environment with a set of preconditions. Typically, a PoC is operated by the technical team and cannot be used by the outside world. However, PoC helps to demonstrate the core challenges or the processes for a particular problem can be addressed using the solution proposed.
Prototype- Gives a clear picture of the design and the user journeys of the application to make sure end-users could use the application conveniently. Users can mainly see the UI/UX aspects here but not the internal functionality.
MVP – A segment of the target audience will use MVP to solve a real-world problem. An MVP is bound with limitations and may not have many features. But the core functionality can be used to benefit from the system.
Depending on the situation, software companies use PoC, Prototypes, MVP or a combination to validate and receive feedback for the final solution.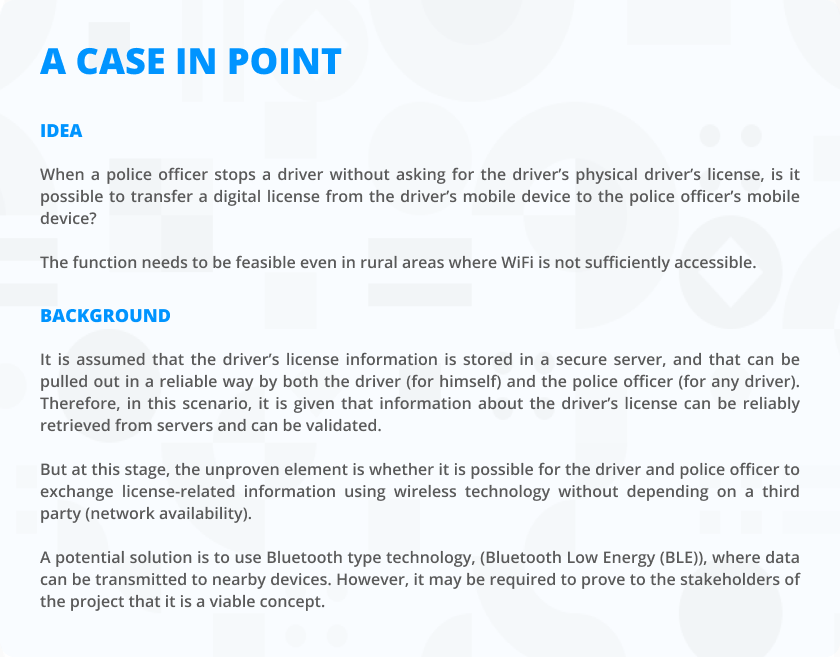 Proof Of Concept (POC)
A PoC helps to pursue ideas before approving them for further testing. It helps to identify the feasibility of the concept and identify potential issues that may affect the final product's success. Using a PoC, you can determine whether the product can feasibly develop to solve the problem you are trying to solve.
For the most part, a PoC is developed internally in a controlled environment and cannot be assembled or changed. It is a skeleton of the final product with minimal features to test out and distinguish how it will work in the real world.

Given below are a few advantages of developing a PoC during software development.
It helps to choose the most appropriate technology for the development process.
Simplify and improve the software functionality
Receiving valuable feedback before building the actual product
Potential to get onboard clients before official product release
Avoid costly mistakes
Increases the chances of commercial success

Prototyping
A Prototype is an iterative process that is used to ascertain the UI/UX aspect and visualize your product to validate the user journeys. It will demonstrate the critical design elements and the user flows using wireframes and storyboards. It helps define the features that need to be included and makes up a model to expose the errors in studying and designing.
Typically, there are four prototyping models, namely, Rapid, Evolutionary, Incremental, and Extreme. In most cases, following a PoC, a prototype is used to obtain further details of your final product and to see how it looks and users would use the features in the end.
Identifying customer needs, enhancing product workflow with better understanding, identifying design and related mistakes are a few advantages of prototyping in your early product development process.
Most importantly, you can also use it as an opportunity to reach the users at an early stage and get their feedback before putting your product into the market. 

Credential App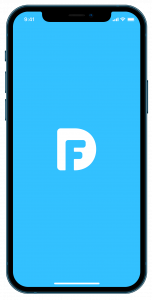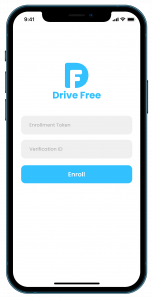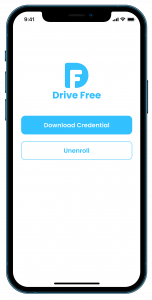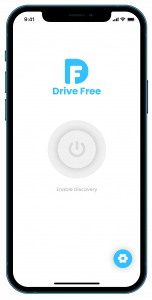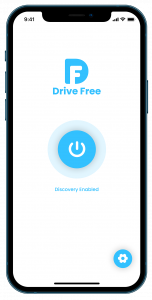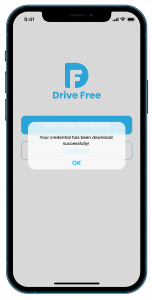 Reader App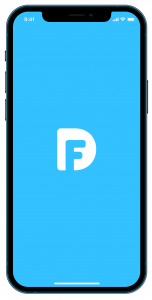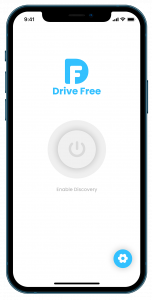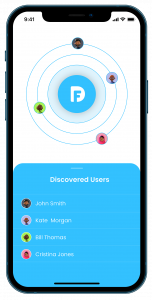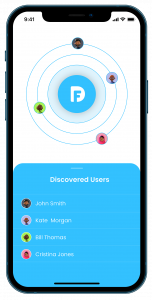 Link to walkthrough a sample prototype
Prototype of Credential App – Live demo

Prototype of Reader App – Live demo
Minimum Viable Product (MVP)
Typically, before releasing a full-fledged product, an MVP is used to collect feedback from early customers. The responses from the real world help developers to work on the versions and improve the product accordingly.
An MVP consists of the core features and the minimalist design that deploys the final product. The basic infrastructure is developed using the least possible expenditures and has certain limitations. Positive and negative feedback received from MVP help validate the idea of the final product and see the potentiality of its success. It can also be used to solve an existing problem or could be used to improve the efficiency (cut down of effort taken, time taken, or cost involved) of a task.
MVP introduces efficiency to a selected task (core problem your application solve), and there could be many other auxiliary features that could improve the efficiency of the same job. But with the MVP mindset, you will not try to include those complementary features in the solution you provide at the MVP stage. So, again, that's why we call it MVP. Solve the intended problem, but nothing more, nothing less.
There are different types of MVP concepts that can be used based on the purpose. Software prototypes, product designs, concierge, landing pages, piecemeal, demo videos, and wizard of Oz are some of the main ways the MVP concept is used. Dropbox, Amazon, Airbnb, and Facebook are a few well-known examples that started with the MVP technique.
Below are the key advantages of using MVP.
⦁ Avoid lengthy unnecessary work
⦁ Gain insights on product viability and usability
⦁ Saves project time and money
⦁ It gives clarity around the final product idea
⦁ Analyze market demand

When you disregard all non-essential features, that brings the time to market your product less and cost to develop your product less. These are the pillars of lean product development.
Choosing between POCs, Prototypes, and MVPS could be crucial to find the aptest solution for your business proposition. Furthermore, after considering all these essentials, you could decide on selecting them as throwaway codebase elements or not. Hence, our preceding context will discuss the guidelines and the necessities to choose between these elements.
We want to thank Chalinda Abeykoon for being a part of this effort and adding value to this article by sharing his insights and experience.
Stay tuned for our next article.
The Essential Guide to Software Product Development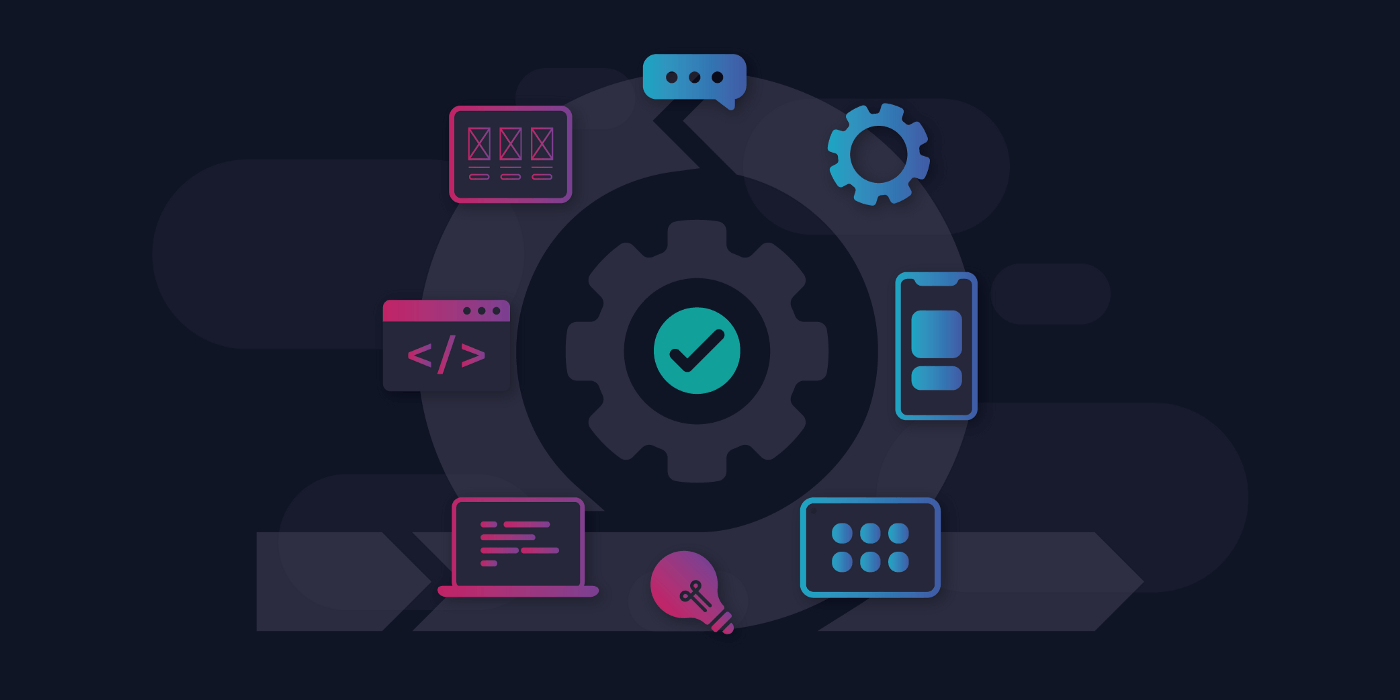 Software product development is an avenue with immense potential across a range of industries. However, with these ample software product development opportunities comes concerns that businesses might not think about or fully understand before developing their software.
There are common issues, such as increasing customer demands and limited resources, as well as issues that are specific to your business that can be solved using software products or platforms.
These software products and platforms can help your business succeed in two primary ways. First, they can help you expand your business through various means such as improved marketing and outreach or even analysing data for new markets your business could fit. Second, they can help increase your business' efficiency leading to a larger profit margin allowing you to direct your revenue towards more growth.
So, as the first step to our series of articles, we will guide software product development and introduce the opportunities that await your business within this field.
Disclaimer
The information discussed in this article bases its report on 20+ years of experience in software product development. This assessment comes from two decades of watching projects succeed, fail, survive, produce happy clients, and angry clients.
Therefore, this information will provide you with a mix of positive and negative aspects of software product development. This overview is purposefully inclusive, providing a balanced view of succeeding or failing within this endeavor with minimum damage or minimized disasters.
Why Should You Build a Software Product?
There are many reasons why a business would opt to build a software product. Despite the vast differences in building a software product and most traditional retail products, the reasons for making your software product are similar to creating any other product or business:
You have an idea for a new project: If you have an idea for software that solves a problem more efficiently, you could have an entirely new project idea, with the core of the project being increasing the efficiency of your business.
You have an idea for creating a support service: If you have an idea that will help save time, money and ultimately leads to better profitability within your field, or even within another area, that could be a seed to build a software product around that.
You need software to suit your unique needs: Most of the time, people create software and other inventions or upgrades based on their needs. Sometimes, out of the box products do not suit your unique needs. While it still might be cheaper to create a workaround to manage this issue with the out of the box option, sometimes that is not possible. Therefore, it is worth the time, money, and effort to save yourself (and others) these headaches in the long run.
How to Start a Software Product Development Project?
Starting a software product development project is not an easy feat, regardless of the tools and options you have at your disposal. However, it certainly does help to know that you do have options. You do not need to start from scratch as there are primary resources available for nearly any kind of software you intend to develop.
Here is what the technological world has to offer as cornerstone options to kick off your software product development:
PoC

Proof of Concepts (PoC) help you prove that your software will work in the real world. This demo system simulates real-world stressors on a concept to ensure the real version of the conceptualized design will perform as designed.
This environment test helps prove that the concept will work, before the time, money, and energy gets invested in creating the real deal.
MVP

Minimum Viable Product (MVP) is a resource that decides whether your software product can actually solve the problem you intend to solve. MVPs are especially important with software development because it tests the idea of change versus need. MVP will determine whether your software is solving an actual problem your end users are experiencing and if they're willing to pay for that solution.
Throw away vs. Built to scale
Throw away and Built to scale are two fairly self-explanatory methods to start your software product development.
Throw Away Software
Utilizing the throw away approach to starting your software product development means you built either a PoC or MVP you know cannot be turned into a commercial product. It's typically built with minimal time and resources purely to test your idea. Once you've tested your idea, you'll need to completely scrap all previous development and rebuild the software product from the ground up. This allows you to confirm you have a strong idea for a software product without wasting time or resources.
Built to Scale Software
Much like the name suggests, built to scale software is a product and resource that should grow with your business needs.
While a throw-away software build is a bandage, build to scale software is a skin graft. There are many opportunities within the build to scale software development because it intends to evolve and thrive even though the upfront costs are higher.
Should You Use a Throw Away Build or Scaling Build for Your PoC or MVP?
A lot of throw-away builds are specifically for PoC or MVP. These builds require minimal time and investment, as they are only demoing your concept. If your idea for your software product is unique or completely new to its target market, then building a throw-away product allows you to test your idea with minimal resources.
However, most software product development projects should start with scaling in mind. Built to scale software does take a moderate initial investment but pays off if you continue because you have already laid the groundwork for the actual product, instead of just a demo. If the solution you are building revolves around a proven business model, then using a scaling build will allow you to grow it faster as you'll already have a usable code-base.
Decide Your Tech Stack

Besides having options for creating concept designs, technology advancements also offer you different options for your preferred tech stack.
Using similar Open Source projects Vs. Built from scratch.
The foundation of your software will come from two broad options:
Open Source Projects: Open source projects are created by other software developers or coders who have shared their work with the general public. If you can find an open-source project to help frame your software development code, you can cut out a lot of initial time, money, and resources.
Pros of Similar Open Source Projects:
Low initial costs
Highly reliable (not every project, but you could easily figure out the quality)
You still have the flexibility to make it yours.
Cons of Similar Open Source Projects:
There are potentially long-term costs needed to keep it running.
Would not match with your exact requirements
It could pose serious security risks.
Building from Scratch: Exactly how it sounds, building from scratch creates an entirely new code without any business specific foundation to start you off.
Native vs. Cross-Platform
Building your software product as a Native or Cross-Platform solution will be a decision that you need to make if you are creating an app for mobile devices. Thankfully, the basic concept of native and hybrid software development is relatively easy to understand.
Native: Native app design is when everything for that app is designed specifically for one operating system (iOS or Android.) While you can create an app for each platform, you will have to deal with multiple code bases instead of one.
Cross-Platform: This option of app development ensures one code base produces an app for each operating system.
Remote vs. In-House Team

Remote work is becoming more commonplace, but there is still a notable divide on whether you should hire a remote team or keep your development team in-house.
Remote Team
Hiring a remote team in this context means you are outsourcing your software development team. Therefore, remote resources are all contractors who don't work for your company, even though they can be bound to secrecy and nondisclosure, depending on your agreement's arrangements.
Pros of a Remote Team:
Low cost (usually one third compared to inhouse)
Minimum commitment (you could terminate your contract easily)
Quick kick-off
Fast turnaround
Diverse tech skills (on demand)
Cons of a Remote Team:
Their commitment to you can also be minimal.
More of a security threat
Could just disappear without finishing the job
In-House Team
Creating an in-house team is an investment. Chances are, if you are developing an in-house team, you are expecting to be in it with the same people for the long haul.
Pros of an Inhouse Team:
Easy Communication
You get to know their work habits.
You have more control over their loyalties.
Cons of an Inhouse Team:
High cost due to:

Full-time (or Part-Time) Salaries
Other Benefits

Difficult to find skilled resources
Takes a long time to build an effective team.
Make Your Software Future Proof
Of course, no one knows what the future holds but by making an effort to future proof your software product before you spend too much money and time developing it. Here is the best way to future proof your software development:
Validate the idea with minimum cost
Your project may or may not succeed but invest time to think about both scenarios before kicking off the project.
Where Can I Find More Information on Software Product Development?
This essential guide to software product development provides all of the basics you need to kick-start your software product development efforts. Of course, there are an extensive set of details to each section of this guide that will help you develop your software product in the most efficient and effective way. So, we will be creating future guides to each specific aspect of this overall guide you can utilize for a comprehensive look into software product development and how it can help your business thrive.
Link to the next blog – PoCs, MVPs & Throw Away Codebases for Software Product Development
The History of Google Messaging Apps

The history of google messaging apps goes beyond 16 years, where most of its competitors did not exist. Google has come up with numerous ideas and applications highlighting different features in each of its apps. Here is a comprehensive list of applications that Google has introduced so far to enhance the chat experience for its users.
Google Talk
Founded Year: 2005
Existence: 12 years
Clients: Windows, Android, The web, Blackberry, iPhone, iGoogle, Gmail, Orkut, XMPP Clients.
Intention
To work similarly to email where different service providers and clients can talk to each other over a single standard called XMPP (extensible messaging and presence protocol). It further enabled cross-communication with other chat services supporting the standard where any XMPP-compatible third party client can talk to Google Talk users.
Highlighting facts
Built on open protocols
It was a part of the second big Wave of popular instant messaging apps like AOL Instant Messenger (AIM), ICQ, Yahoo Messenger, and Windows Live Messenger.
The installer file size was only 1.45MB, whereas other messenger services like Yahoo or Windows consecutively provided 9.5 and 15.3MB.
Here is a series of updates that revolved around the Google Talk launch.
12/2005 – Google bought a 5% stake in AOL to build cross-communication between AIM, ICQ, and Google Talk.
01/2006 – Google came across their first official mobile client, a Blackberry app with a public XMPP network.
02/2006 – Integrated with Gmail on the web and added chat logs
03/2006 – Introduced Avatar support
07/2006 – Introduced file transfers, voicemail, and sharing music.
09/2006 – Opened Google Talk to non-Gmail accounts
11/2006 – Integration with Orkut (a social network)
12/2006 – Announced plans for integration with traditional phone systems that lets you dial a phone number from the computer.
2007 – A client for the 'iGoogle' customizable homepage arrived in 2007 and a standalone web client at Google.com/talk.
2008 – Google talk arrived at the iphone as a mobile web app
Google's first foray into a video chat with Google Talk in Gmail and later the main client.
2010 – Google's voice and video chat requires a browser plugin and runs on technology from a company called 'Global IP Solution (GIPS)' They bought GIPS in 2010.
2011 – Open-sourced GIPs technology and IP starting a WebTRC project. It is a dominant VoIP technology and a W3C standard that allows many web browsers to make voice and video calls without any plugins.
Android added video chat support, and Google Talk became a core feature of their operating system.
Google Talk service ran communication for Android's push notification system, with real-time XMPP that allows quick authentication and pass messages building and OS-wide notification system around it. The system was eventually opened up to third parties.
The cloud synchronization of Google account data also ran through its services like keeping contacts and calendar events up to date. In addition, it allowed app installation from a desktop web browser using a push request without the need of the phone in hand.
It further included features like remotely uninstalling malicious apps from the phone.
Extermination
With the release of Google Hangouts in 2013, Google Talk started to fade away. Google Talk allowed users to carry contacts and messages to the new service, making hangout an obvious replacement. In 2015, Google Talks windows clients officially stopped accepting logins. In 2017, third party XMPP connections to the Google Talk service stopped working, and the Gmail web integrations transitioned to Hangouts.
Google Voice
Founded Year: 2009
Clients: Web, Android, iOS, webOS, Blackberry
In 2009 Google introduced Google Voice, where users can use a Google phone number instead of a landline phone number or a cell phone number. In addition, the number was provided with an area code where the phone calls could be forwarded, and text messages were accessible via the web and other apps.
Back in 2007, Google acquired GrandCentral communications, where all of Google's voice phone calls came from. It offered a new phone number with forwarding options and an audio-only voicemail box accessible over the Internet. Unfortunately, the function didn't include texting.
The launch of Google Voice made them add a ton of features to GrandCentral. These include SMS support, conference calling and low-cost international calling. It also consisted of voicemail transcription where the Google Voice Recognition AI can transcribe voicemail into easily scalable text (Although it wasn't super accurate).
SMS on the Google Voice number worked similar to that of a texting app where you can check them wherever the app is installed or on the web. However, getting the MMS feature became a long-run thing where it was first introduced to sprint users in 2011 and later given to the rest or all carriers in 2017. In 2014 Google Voice took off all the third-party apps.
Google Voice also used XMPP at one point to connect calls. This led users to connect landline phones to work directly over the Google voice system, making a VoIP provider that turns out to give free voice calls. However, the XMPP support was entirely shut down in 2018.
The launch of Google Fi in 2015 merged the features of Google voice with an MVNO service. However, the app was revamped in 2017 and became a part of G Suite in 2018 and got mobile VoIP calls in 2019.
Google Wave
Founded Year: 2009
Existence: 2 years and 8 months
Clients: The web
Google wave was introduced as an alternative to email. It was created by the same pair of brothers who introduced Google Maps to the world. It consisted of three columns, navigation and a contact column, inbox, and a message view from left to right, respectively, when previewed on desktop.
Similar to that of emails, Google Wave can create threads where users can reply to a single person or an entire group. Users also had the authority to grant or remove access to keep or remove people from the threads.
The Wave was Google's first product to do real-time letter-to-letter communication with the help of HTML5. This was similar to that of Google Docs, where the wave threads can be seen live with messages and images without refreshing the page. It further consisted of a 'playback' feature where the entire process can be replayed from the beginning.
With the installation of Google Gear and Google browser API shim, Google Wave could upload photos with a drag-and-drop feature just like a native app.
In 2010 Google said that the Wave had not seen the user adoption they expected. A significant reason for this was the lack of a network. It was limited to users on Wave, where the external users interested in using it didn't have the opportunity to join the network immediately due to an 'inviting system'. As a result, it was opened to the public after May 2010, almost a year when the hype was already gone.
By early 2012 Google Wave was available only with a read-only feature, and it was entirely deleted by April 2012.
YouTube Messages
Founded Year: 2017
Existence: 2 years and 1 month
Clients: iOS, Android, The web
In 2017, Google launched a feature called YouTube Messages. It included a news sharing tab for mobile app users for messaging purposes. This further allowed uses to look into the conversations around a video. For desktop users, a message button was available next to the bell and app buttons. A pop-chat window came up when you wanted to share a video or have a conversation about a particular video with your friends.
The message input box also consisted of a '+ Video' button to easily drop the videos to a conversation. It also had a heart button to react to messages. Users can add their phone contacts or send an 'invitation link' to add friends.
The feature lasted for almost 2 years and shut down its operation in 2019. However, a specific reason for this was not given for the closure.
Google Hangouts Chat
Founded Year: 2018
Existence: Till present
Clients: iOS, Android, The web
Together with Hangouts Meet, Hangouts chat was initially announced in 2017. However, the access was limited till 2018 and was only available for organizations paying for the G Suite. It was announced as an enterprise-focused communication tool to enhance communication purposes inside organizations.
From day one, Hangouts chats consisted of impressive features like @mentions, treated messages, DMs, bots, and support for rooms. Every message was threaded, representing a forum-style layout. Reply input boxes were available at the bottom of each thread and a new thread button at the bottom of everything.
Hangout chat supports several chatbots like Google Drive, Asana, Trella, etc. This enables users to stream outside info into the chat room. The service works on iOS, Android and the web, where the desktop is handled by a Progressive Web App (PWA).
The hangouts chat app is still available for users and is even considered a competitor to Slack.
Although this article mentions the most popular chat apps introduced by Google, there are 25+ chat apps altogether introduced by Google over the past few years. Most of these executions have been withdrawn in the middle for many reasons, leaving their users to adapt to different applications every 2-3 years.
If you want to know more about the Google Chat history, check out the original blog post by Ron Amadeo https://arstechnica.com/gadgets/2021/08/a-decade-and-a-half-of-instability-the-history-of-google-messaging-apps/ which gives a comprehensive description of all the Google chat messaging apps from day one.
Alert For Homepod Users: Homepod Bricking with Apple's Latest Software Update

The new release of iOS 14.6 has been reportedly causing issues to the Homepod users. After being discontinued for several months, the owners of the full-seized homePods have now faced the unpleasant situation with their devices bricking and dysfunctioning.
However, the problem has not affected the mini-HomePods, and no complaints have been received from the mini-HomePod users yet.
Below are the main problems that users have come across and discussed in forums like Reddit after starting to use the devices with the iOS update.
Sudden dysfunctioning
When plugged in doesn't power up
No response to touch
Not connecting to a stereo pair or Apple TV
Unresponsiveness with constant flashing volume buttons
Overheating
Apple's Solution
It is not clear to which extent the problem has occurred, and the company has not made any official statement yet on the issue or a solution.
However, Apple has released the third beta version of Homepod software 15 as a part of the AppleSeed program. Subsequently, users running the Homepod software 15-beta have noticed the device getting overheated for no particular reason. Also, this update is available through the AppleSeed program, where only exclusive users are invited.
A senior Apple technician has advised on the Reddit platform to avoid downloading Apple's recent software updates for the time being, which is not the solution for everyone or those who are already left with a dysfunctioning HomePod.
Warranty Issues
Most of the users who have faced the issues are owners of Homepod devices that have already completed the warranty period. A user with 19 HomePods had seven of them suddenly turn into paperweights. He has further claimed that all of them are out of warranty, and he won't purchase new ones assuming they will break sooner or later.
One HomePod owner has walked into an Apple retail store with the bricked device for a replacement and has been asked to get it repaired at about 20Euros less than the retail price whereas another has been asked to pay $270 to get a new replacement. The support seems to be ludicrous when the reason for the bricking is the software update from Apple. However, those with active Applecare can replace the product outright.
Apple has yet to acknowledge the issue and come up with a solution that can end the persisting problems faced by the HomePod users. If your HomePod is working fine at the moment, it is best suggested to avoid the software updates until the company comes up with a reliable solution.
Benefits of Mobile Applications for the Healthcare Industry

The long hours in queues waiting to get healthcare needs are now over with the revolutionized web and mobile solutions provided in the health industry. The need for online medicare solutions has been gradually increased with the Covid-19 pandemic, where people can safely consult their doctors without getting exposed to the general public.
The increasing number of healthcare applications for devices like smartphones, tablets, and other wearable devices has enabled people to use them and take care of their health in an advanced and effective manner. These applications often include health management, healthy living and wellness, clinical reference, and diagnostic applications.
Significance of eHealth Solutions
According to the World Health Organization, digital health solutions can upscale people worldwide to achieve a higher standard of health and protect well-being. The organization has implemented a three-tier approach to digital health delivery in terms of policymakers, practitioners, and populations.
These seamless and secure technologies can provide effective clinical and public health solutions to the public while accelerating the achievement of the health and well-being related sustainable development growth (SGDs)
Advantages Of Using The Mobile Application In The Healthcare Industry
Seamless Data Flow
Healthcare domains usually consist of complex network web. Apart from the data flow between patients and healthcare personnel, it also needs to be administrated for accounting purposes. Mobile applications can cut off this complex network web allowing the data to move efficiently and faster. It further helps in eliminating extensive paperwork and not to worry about physical document misplacement and damages.
Real-time And Easy Communication Methods
The communication between each party is more streamlined to connect with each other from any place. It helps people in remote areas to get in touch with their doctors without the need for travel. The eHealth modes constitute a significant boom for disabled and older people with chronic conditions who need constant support.
Reduced Risks Of Diagnosis Errors
Numerous types of clinical resources are required to make accurate diagnostic decisions. Mobile health applications can help medical professionals to reference drug guides, medical calculators, clinical guidelines, and other required references. The all-inclusive details in one application can enhance disease diagnosis and treatment decisions with high accuracy.
Encourages A Healthy Lifestyle
Healthcare apps can track and monitor the irregularities in an individual's health and help them become conscious and motivated to maintain a healthy lifestyle. Digital accessories such as smartwatches, fitness, and health tracking apps enable people to constantly monitor their diet, weight, heart rate, pressure, stress levels, etc., and set goals to achieve fitness and health plans.
The increased leverage in eHealth and mobile application development outlines the need of having custom-made mobile applications catering to your customers. Fidenz technologies has the skills and expertise to make your idea a reality and develop a mobile application that matches your requirements. We also have hands-on experience in developing applications while complying with industry standards like HIPAA (Health Insurance Probability And Accountability Act) and GDPR (General Data Protection Regulation).
Fidenz's all-inclusive software solutions can benefit every user, such as doctors, patients, medical staff, and other administrators. If you are looking forward to making the right decision in developing a healthcare app that can outsmart the competition, contact our team of engineers for further consultation.
Agile Transformation: How Agile Software Development Has Gone Mainstream

In software development methodology, with the thought of "How to make an idea into a reality," the agile method is the first thing that comes to mind to step up into the process. In simple terms, agile is a set of values and principles that teams can use to make decisions on developing software.
Evolutionary project management and software development methods can be traced back to 1957 where heavyweight methods were used in the development process. Lightweight software development methods started to evolve in the 1990s with different executions.
The traditional waterfall or the incubate method takes a lot of time and work and is often described by critics as a micro-managed and overly regulated methodology. The collection was inclusive of 17 software development methods where the developers met in 2001 and published the manifesto of Agile Software Development.
Overview of Agile
With the publication of the manifesto for agile software development, four values were outlined by the Agile alliance. These values enabled a faster process, excellent customer collaboration, adapt and revamp planning and put people before processes. The values are:
Individuals and interactions over processes and tools
Working software over comprehensive documentation
Customer collaboration over contract negotiation
Responding to change over following a plan
Furthermore, it was finalized with 12 development principles. These fundamentals help user involvement and a cooperative approach where stakeholders can monitor and examine the progress of their products. It further helps in identifying issues during the development process and gives assurance of achieving satisfying expectations. The 12 agile software development principles are;
Customer satisfaction with prompt delivery of valuable software.
Welcome changing requirements, even in late development.
Deliver working software frequently in shorter springs
Close engagement and collaboration between business people and developers
Projects are built around trusted motivated individuals
A face-to-face conversation is considered as the best form of communication
Working software is considered as the initial measurement tool of the progress
Sustainable development  is used to maintain a constant pace
Constant attentiveness to technical excellence and designing
Use of simplicity and maximizing the amount of work not done is required
Use of finest architectures, requirements, and designer ideas.
Regular effectiveness and adaptability of the team for adjustments.
How Agile Has Gone Mainstream
The methodologies and applications of agile have led to the mainstream in software development with proven results in making efficient and effective products. The diversification and constant changes in technology have raised the need for flexibility and adaptability of software to meet future changes. With agile, products were engineered and developed in a way that they are nimble enough to adjust to the changes and the businesses.
The global competition in every industry to develop the best user-friendly and feasible product keeps rising with numerous attempts from all corners of the world to deliver the most refined technology solutions. Hence, business owners often prefer a method that can create a more durable, flexible product to beat competitors. The practices used in agile methodology come in handy here to deliver a top-notch solution.
With the Agile method, practices like MVP are used to get faster test runs and feedback from users before developing the complete solution. This helps to receive an assurance on the strategies used and to receive an idea of the success rate of the ultimate expectation to build up the business value.
The stakeholder engagement before, between, and after each sprint results in higher collaboration and helps to deeply engage in the project, which eventually results in delivering a high-quality product. It further helps in transparency where clients can be involved in prioritizing features and other changes with the right guidance and understanding in each review session.
The agile method of software development also helps in improving quality by breaking down its units where the team can focus and concentrate more on each section with testing and reviews. It also helps in finding defects easily and quickly and figuring out the mismatches that need to be altered accordingly.
The powerful tool of agile consisting of components such as project planning, roadmap creations, sprint planning, sprint reviews, and retrospective helps every participant to enhance the product quality in terms of control, flexibility, adaptability, etc. The testing methods help in developing a product speedily and cost-efficiently while focusing more precisely on the final goal. It helps to overcome pitfalls like scope creep and waive off the unnecessary costs while engineering the product.
Practicing these methodologies helps the development team to work collaboratively with higher transparency to deliver a product with a higher success rate. It further aids in developing software that is nimble enough to adjust to future changes and requirements in the business.
It is essential to find a team that follows these practices and principles of agile correctly during a software development process to deliver a high-quality, superior product. At Fidenz, we have a proven record of building successful products with the right strategies and implementations. If you are looking for a software solution to upscale your business, contact us to receive the best consultation on product development with agile methodologies. Our team can provide you with robust software solutions that can serve your organizational goals and adapt to future changes along the way.
Importance of Human-Computer Interactions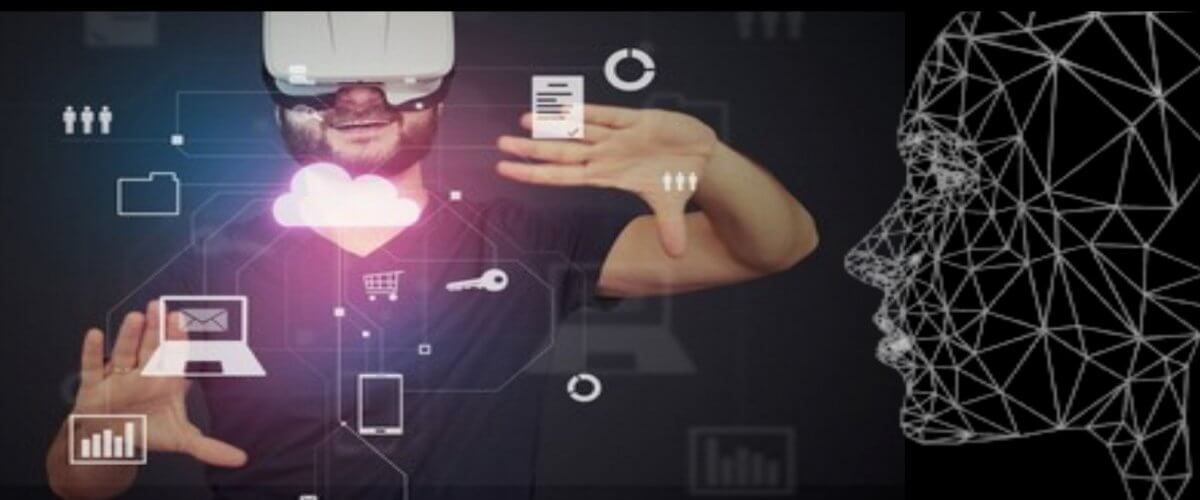 The interaction of humans and computers has rapidly increased over time, where most of the day is spent in front of a computer, and the work needs to be done with technological assistance. Apart from desktop work we further use mobiles, tablets, and other digital devices to do our routine work. The need has highlighted the significance of creating an interface that lets people interact in novel ways and design systems to enhance the everyday work activities for a broad group of people with different skill levels.
What is Human-Computer Interaction (HCI)?
HCI is the science of identifying the interface between people and machines and designing an interface or a computer technology to match those uses. The flow of information between humans and computers can be visual or audio-based. It can also consist of other aspects such as task environment, machine environment, input or output flow, feedback, or a fit to accomplish a task.
HCI can be disciplined in the fields of computer science, behavioral science, design, media, and other areas of studies. It involves identifying the interaction between humans and computers and studying the extent to which computers are developed and designed to have successful interactions.
The multidisciplinary nature of HCI has given it another set of terms, such as human-machine interaction (HMI), computer-human interaction (CHI), and man-machine interaction (MMI). These terminologies have been used in many cases to describe and analyze the uses and goals of HCI in different situations. This further highlights that HCI does not limit to computers, and is inclusive of mobile devices, televisions, vehicles, robotics, surveillance systems, traffic controls, etc.
Main Components of HCI
Poorly designed HCI can cause problems and end up not providing the expected outcome. Hence, it is essential to look into several key factors when developing an HCI system.
Generally, HCI consist of three components, They are;
User – An individual or a group that comes from different conceptions and abilities in learning skills. This further involves cultural and national differences.
Computer – From a desktop to large-scale computer systems, and VCRs to mobile phones can be considered to be equivalent to the term "computer."
Interaction – With the differences between humans and machines, HCI involves getting a successful interaction with realistic and feasible functions.

Goals And Best Practices
With the ultimate goal of developing usable, safe, and functional systems with conceptual frameworks, developers attempt to implement HCI systems. The theme further involves understanding the factors that put people first and determining how people use technology and develop tools and techniques to deliver efficient, effective, safe systems.
During the development process, researchers may consider existing socio-cultural practices and values or align computer interfaces with a mental model that humans have of their activities. The use of new design methodologies, experimenting with new devices, developing models and theories of interaction, exploring new interaction paradigms, and prototyping new software and hardware systems are some other practices taken into account when developing an HCI system.
Here are some of the best practices that are used during the development of the HCI system.
Focusing early on tasks and users to determine the appropriate users
Empirical measurement with quantitative usability
Creating an iterative design until a sensible, user-friendly interface is created
Use of multiple resources
Replacing memory with visual interpretation
Reducing similar features and highlighting dissimilar ones
These factors enable researchers and developers to create more usable and enhanced HCI systems and develop task-based computer technologies.
A good interface can make the work easy for users and get work done more effectively. Implementing HCI systems that are matched to a specific requirement can upscale the speed and produce more successful, safe, useful, and functional outputs delivering better technological solutions to the future world.